Our wonderful friends,
the Huishes
, saved us from dragging to the Mall to see Santa this year. They know Santa personally and were able to arrange a visit for us and the rest of the neighborhood right before Christmas. We were so lucky! It went a little more smoothly than
last year
. . . at least for Avery. Here are some cute pics of the event. Thank you, Mike and Julie. We love you guys!
"I want a pink backpack...
"
"I want a Jeep..."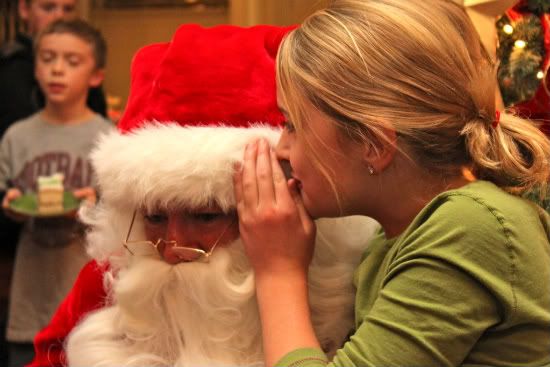 "I want an ipod touch..."