I have a 6th grader and a 2nd grader... Andie was up at 6:00 a.m. ready for school and stressed that we were going to be late... Alex slept in until the last second and I begged her to eat something before we finally made it to school. Two totally different personalities. Maybe I'm getting a dose of the teenage years I have ahead of me. Dave and I are very scared. Anyway, my girls love each other so much. This is the last year they will be at the same school. Wow, more Zanax please.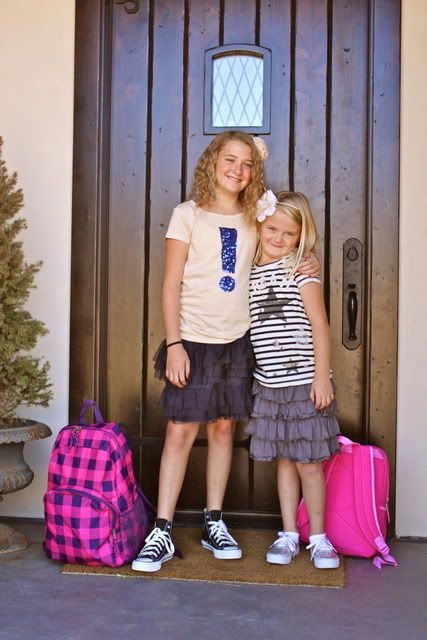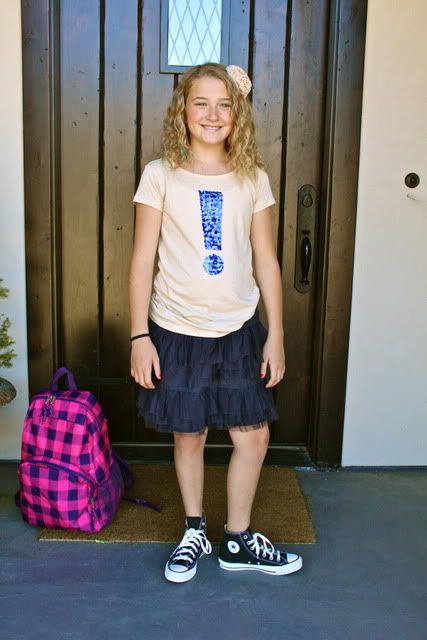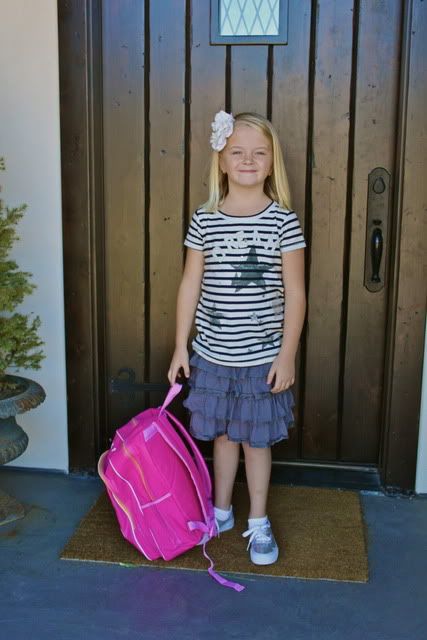 Look at these cupcakes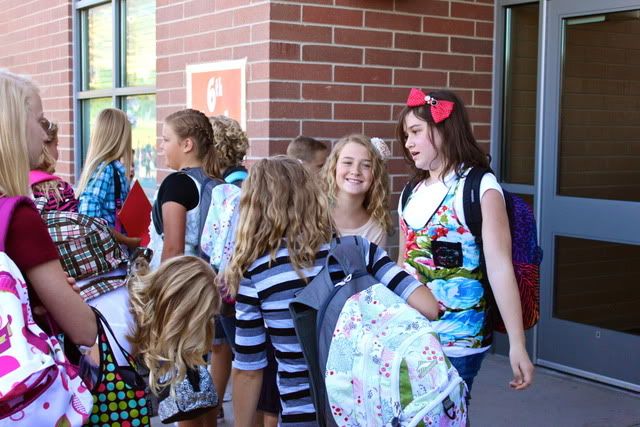 Cute face in the crowd
Posers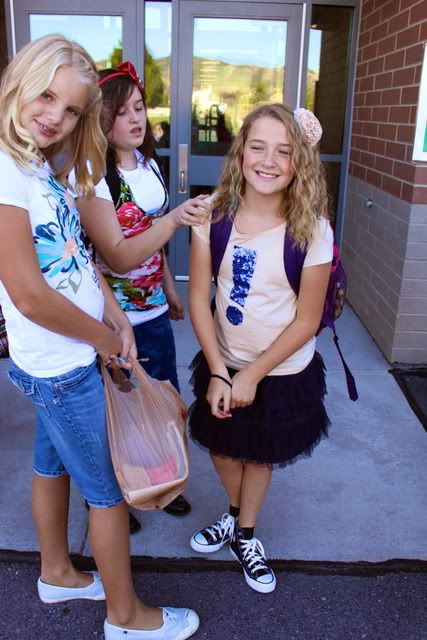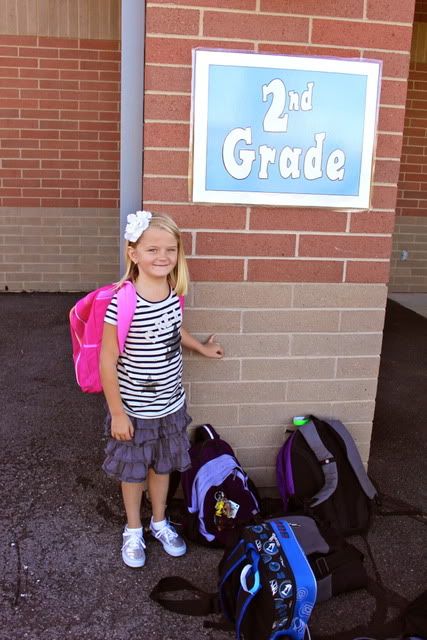 Andie and Mrs. Black, her new teacher.