Hope everyone had a Happy Halloween. Ours was bonus this year because it wasn't snowing and we didn't have 80mph winds with a wind chill of 20 degrees. It felt a bit like Arizona... almost.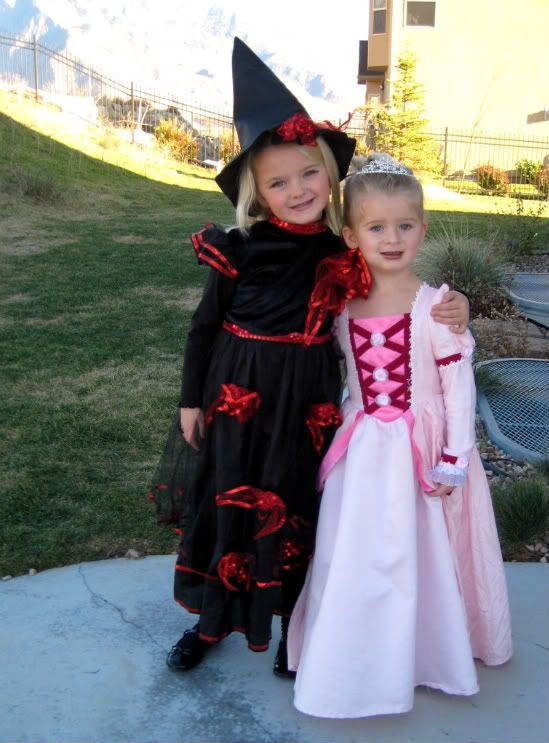 Andie and Avery in all their deliciousness
The only pic I got of Al all night. She was off with her friends... Busy busy.
(Her total candy count 271 pieces...Whoa!)
Andie wanted to be a beautiful witch. We tried the green face make-up and she immediately told me to take it off. I thought it was a good choice too.
She is delicious... even though she refused to smile.
I love this picture. Andie is such a good big sister. And trunk or treat is the best!